Sale price
126,65 kr
Regular price
149,00 kr
Unit price
per
Sale
Sold out
Maybe you want a frame?

Uden
Eg
Mørk eg

Sort træ

Hvid træ

Sort alu

Messing

Uden
Eg
Mørk eg

Sort træ

Hvid træ

Sort alu

Messing

Uden
Eg
Mørk eg

Sort træ

Hvid træ

Sort alu

Messing

Uden
Eg
Mørk eg

Sort træ

Hvid træ

Sort alu

Messing

Uden
Eg
Mørk eg

Sort træ

Hvid træ

Sort alu

Messing

Uden
Eg
Mørk eg

Sort træ

Hvid træ

Sort alu

Messing
| Our posters are printed on 230 gr. thick poster paper, with an elegant matt surface, and we only use dye ink, which guarantees you fresh colors and great contrasts for many years to come.
---
✓ Cheap delivery
✓ Delivery 3-8 workdays
✓ In stock
✓ 30 days return
View full details

We use FSC certified wood
It ensures sustainable forestry

We print on heavy 230 gr. Paper
Then your posters will not curl

We print with dye ink
Then your posters will not fade
| | |
| --- | --- |
| FSC certified wood ensures sustainability | 230 gr. paper, meaning no curled posters |
---
OUR FRAMES
---
The Story Behind the Image
Poster with motif of the Great Belt Bridge
Poster with black and white motif of the Great Belt Bridge
The Great Belt Bridge, which connects Zealand with Funen, is 1,624 meters long, and is thus the suspension bridge with the second longest free span in the world. The longest is the Akashi-Kaikyo Bridge in Japan. The bridge is beautifully designed, with a clear and light expression - very Danish. The picture was taken on one of my many trips to a meeting in Jutland, where I was taken from home well in advance. I took the long walk from the public car park out to the point where the bridge leaves land and where one can walk under the bridge. From here you can get the most beautiful views up under the bridge and out along the beautiful soft arch.  
-
INFORMATION
It is not possible to run a store without leaving its mark on the environment. But there is no reson not to leave as few marks as possible.
That's why we print on FSC-labeled environmental paper and only use wooden frames made of FSC-labeled wood. It is your assurance that the products come from sustainable production
We print in Denmark and your posters will only be printed when you order. In addition, we only use water-based pigment inks that have a very long shelf life.
At PLAKATfar, it's not about selling as many posters as possible. Every single motif is therefore carefully selected and processed, by ourselves.
We print exclusively on 230 gr. matt paper. It may not tell you much, but when you have it in your hands, you have no doubt about the quality. The strong paper ensures that the posters do not curl in the frame.
Our frames are made of the best materials, and in a high quality level. The wooden frames are of course made of solid wood, which gives you both a beautiful vivid framing of your pictures, and our oak frames will fill your living room with the scent of freshly cut wood.
"We are not the cheapest on the market - but you will love our quality and customer service"
At PLAKATfar we have always delivered extremely high customer service. Simply because it is the only right thing to do. It should be nice and easy to shop with PLAKATfar, even if you regret your purchase.
We never ask our customers for reviews, but are very touched by the great reviews we get anyway, every now and then. You can read them by clicking below
PLAKATfar is a small Danish poster and picture shop that only sells unique own productions. The shop is 100% our own - Agnete Lønstrup and Niels Kliim, so we can do what we want - and we do ;)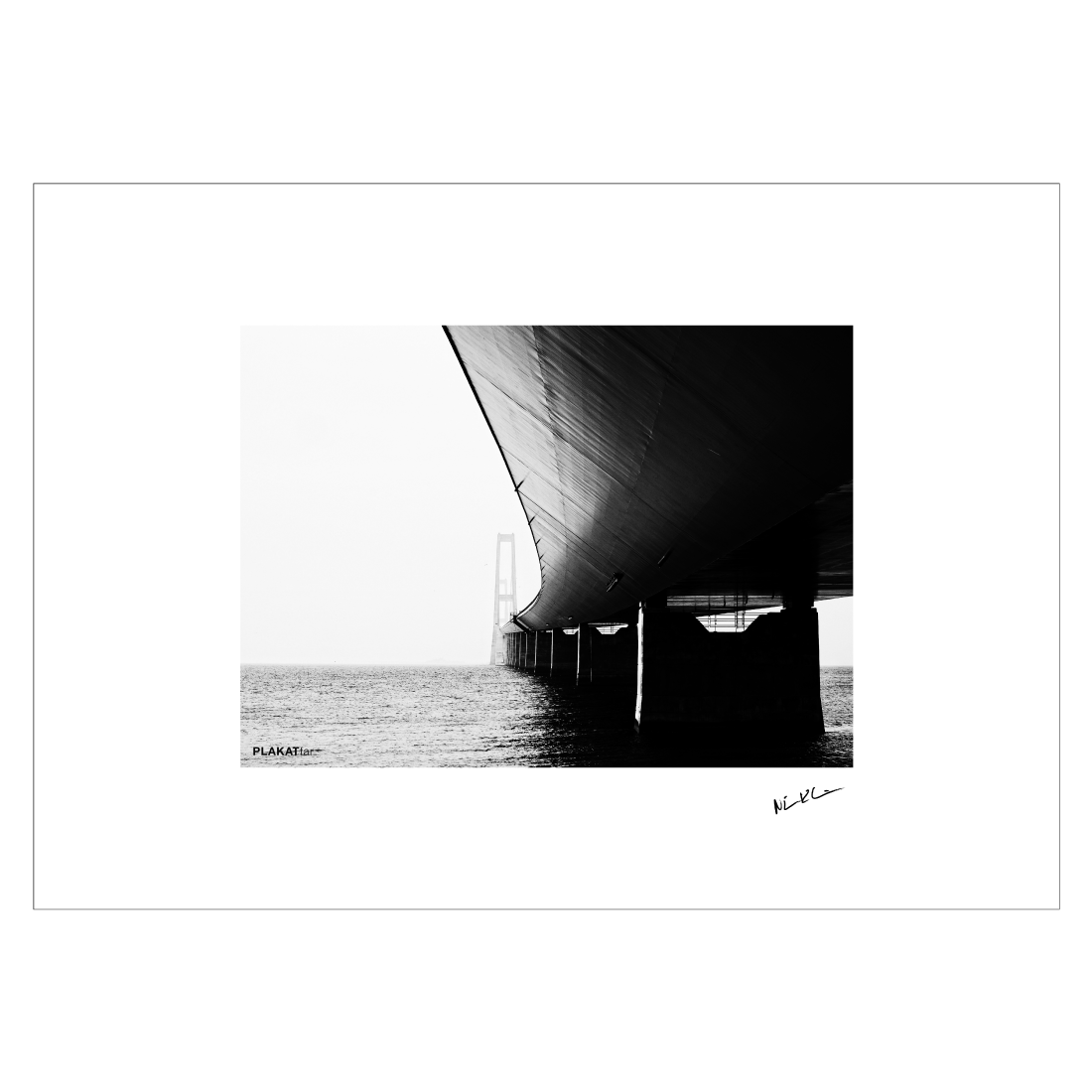 Choosing a selection results in a full page refresh.